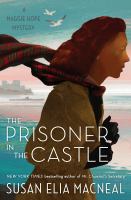 Publishers Weekly
(c) Copyright PWxyz, LLC. All rights reserved

Agatha Christie's And Then There Were None provides the setup for MacNeal's evocative if unconvincing eighth Maggie Hope mystery (after 2017's The Paris Spy). Toward the end of 1942, British special agent Maggie is ensconced at Killoch Castle, a onetime Victorian hunting lodge on the tiny Hebridean island of Scarra. Ostensibly a training center, the top-secret British facility there actually sequesters agents with dangerous weaknesses or knowledge too sensitive to leave in the field-in Maggie's case, detailed information on the upcoming invasion of occupied Europe. Life is pleasant enough, until the nine other agents on Scarra begin being murdered by means from arsenic and cyanide to impalement by harpoon. As a storm cuts off all possibility of help from the mainland, Maggie attempts to discover which of her fellow "guests" is a killer. MacNeal's scenario lacks the rigorous plotting of its classic predecessor, and the slew of disparate murders feels more silly than chilling. Agent: Victoria Skurnick, Levine Greenberg Literary. (Aug.) © Copyright PWxyz, LLC. All rights reserved.
---
Book list
From Booklist, Copyright © American Library Association. Used with permission.

Maggie Hope is a well-educated Bostonian transplanted to England during WWII as a code-breaker and, later, as a spy. The series, starting with Mr. Churchill's Secretary in 2012, follows Maggie on special postings, including a couple taking place in Buckingham Palace, that give readers a wealth of historical information amid settings that range from gritty to lavish. This time out, Maggie has been banished to an island off the west coast of Scotland, along with other spies belonging to the behind-enemy-lines Special Operations Executive (SOE) created by Churchill. The imprisoned spies are held in a Victorian monstrosity because they're deemed likely to snap after all the horrors they've witnessed. And snap someone does, methodically killing off SOE agents one by one. The book-accompanying press information says that the plot was inspired by Agatha Christie's And Then There Were None, but some may think that the systematic murders using a variety of strange weapons are a little too obvious and suspense-killing, even as a tribute. Nevertheless, this latest Maggie Hope adventure has the resourceful and ever-appealing Maggie and the riveting WWII setting to recommend it.--Fletcher, Connie Copyright 2018 Booklist
---
Library Journal
(c) Copyright Library Journals LLC, a wholly owned subsidiary of Media Source, Inc. No redistribution permitted.

American-born spy Maggie Hope, a master code-breaker working in London during World War II, is being held prisoner with other Special Operations Executive agents on a far-flung Scottish island. She's back to sleuthing when the agents start dying one by one. From a multi-award-winning and -nominated author and a New York Times best seller to boot.